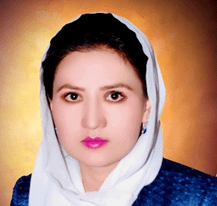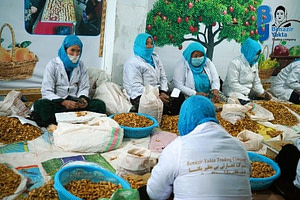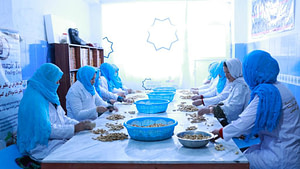 Benazir Yakta Trading Company
Ms. Benazir Yakta is the President of Benazir Yakta Company She founded the Company in 2017, operating with 100 female and 5 male seasonal workers. The Company produces and processes dry fruit, fresh fruits and vegetables. Her products include dry fruits and fresh fruits. The company mainly exports its products to foreign countries including, U.K, Switzerland, France, UAE, and India.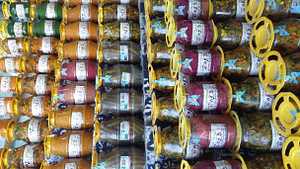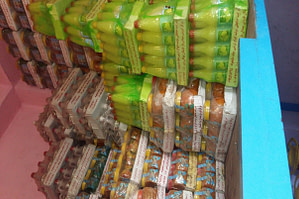 Faisal Hafizi Food Production Company
Ms. Sohaila Hafizi is the President of Faisal Hafizi Food Production Company. The company started its operations in 2016. It employs 8 female and 2 male. The productions of the company include verities of pickles, jams, vinegar, and lemon juice. The company mainly sales its products in Herat, Afghanistan and besides that they have docmestic exports to other cities of the country including, Kabul, Kandahar, Nimroz, Logar, and Farah. Ms.Sohaila Hafizi has participated in several national and international exhibitions.
Raihan Banu Handicraft Company
Ms. Malika Azaad is the President of Raihan Banu Handicraft Company. The company has founded in 2017. It produces several types of handcraft products including Afghan cultural dresses, scarves, handbags, casual pillow covers, and tablecloths. It employs 25 females and 2 male. Their sales is based on orders, as they accept orders from national and international clients and provide them the desired and satisfactory services.
Mumtaz Yusufzai Trading Company
Ms. Mumtaz Yusuzai is the President of Mumtaz Yusufzai Trading Company and Food Union. She found the Company in 2019. It has 35 female and 15 male seasonal workers. The Company operates in agriculture field by producing dry fruits, fresh fruits, Saffron, and vegetables. The company has whole sales to Kabul markets all over the city.