Qizil Handicrafts Company
Ms. Habiba Payendanik is the head of Qizil Handicrafts Company and also the CEO of Polaris Company (an Information Technology Company). Ms.Payendanik has established Qizil Handicrafts Company in 2018 and currently, this company has both physical and digital shops. The company's employees work in the fields of clothing production, handcuffs, watch straps, and shoes.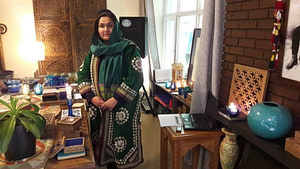 Ms. Masooda Shirdel is the President of Lajaword Jewelry Model. This company produces different types of jewelry such as necklace, bracelet, and decorative objects and besides this company provides training for girls and women to make jewelry. This company's products are at the international standard level and exports the products abroad. 
Ms. Shirdel says that her biggest motivation for establishing this company was to bring international standards in Afghanistan. 
Lajaword Jewelry has 5 permanent employees and some people have cooperation with them when needed.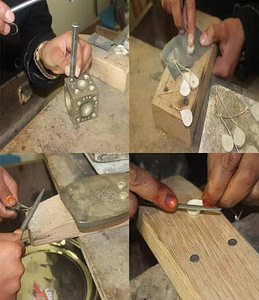 Ms. Rahima Hajizada is the President of Khurshid Taban Zanan Company. This company produces silver jewelry, handicrafts, and bags. Ms. Hajizada was working in the mentioned sectors from 2015 and in 2018 officially got the business license. 24 women are currently working with this company in different areas. These women are mostly illiterate and some of them have physical disabilities. Ms. Hajizada's motivation for starting this business was to have an income source. She was trained by Zardozi Project and for three years she was a trainer in the same project. She established this company with 156,000 AFN capital. Besides having two branches in Kabul, this company also exports.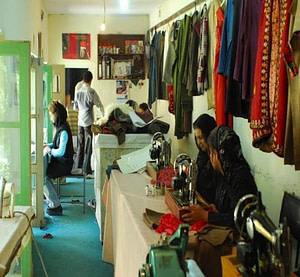 Ms. Zulaikha Shirzad, the head of Zarif Company has established this company in 2015. The company operates in the handicrafts and clothing sectors. The clothes produced by this company have interior and local designs as well as modern designs. There are currently 12 employees working for the company and most of them are women.
The company's products have been exhibited in domestic and foreign exhibitions. The company exports to countries such as India, Turkey, Dubai, and the United States.