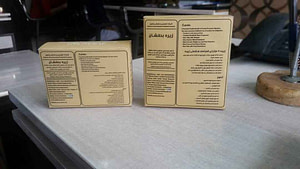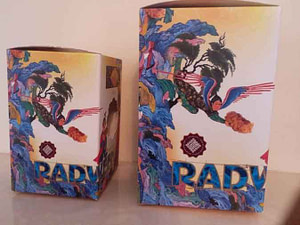 Ms. Anosha Farhad is the President of Radween Trading LTD. Ms. Anosha has done her Bachelors in Economics and founded Radween Trading LTD. in 2018. Her business operations include processing of dried fruits and Saffron. As the company has newly begun its operations, yet the company doesn't have exports to foreign countries but they are planning to export their products soon to the neighboring countries. The company recently employees 10 individuals.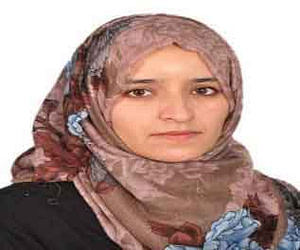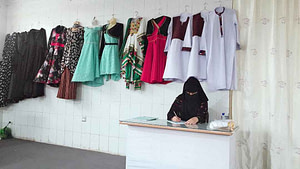 Ms. Khalida Noori is the President of Noorin Company. This handicrafts and tailoring woman owned business of Noorin was founded in 2019 located in Ayno Mina town of Kandahar. The company operates in the fields of handicrafts, women's tailoring, embroidery, and weaving, all of the operation fields include some other sub operations as well. The center also offers high quality products at reasonable prices. The company also accepts the orders from women who desires to wear their unique designs. In a period of six months, the company has been able to hire four female workers and strengthen women's skills in the fields in handicrafts, tailoring, and embroidery.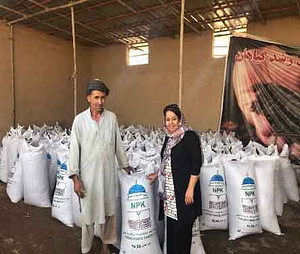 Ms.Diana Hashimzada is the President of the poultry company, Durukhshan. This company was officially founded in 2011 and started its operations in Balkh by producing organic fertilizer and offering poultry services. The initial investment of the company was worth over USD 30.000. The poultry company provides about 10,000 chickens per month, 52 tons of manure and poultry services. She defines the start of her business as a good opportunity to create jobs for both men and women. She also adds that the poultry sector can provide employment and a decent income for both men and women. Her products are certified for Made by Afghan Women trademark in Balkh province of Afghanistan.
Ms. Saeeda Ahmadi is the Managing Director of the National Food Complex. This complex produces several varieties of packed cakes and cookies. The Complex is equipped with the most advanced laboratory facilities for testing raw materials, products under process and the final products. The testing process ensures the health of packages produced and this is one of the special features of this production complex. The company seeks to create a dynamic, efficient, customer-oriented and knowledge-based system that relies on advanced technologies. The complex seeks to investing in new industries and infrastructure in domestic and foreign markets that have the highest efficiency, by utilizing the appropriate opportunities.
Due to the passion Ms. Fereshta  Akbari had for business, she started her small confectionery name "Nazif" in 2019 by employing 7 individuals, 6 women and 1 man. She is the student of Science faculty of Balkh University. This confectionery produces more than 55 kilograms of sweets per day, such as cakes, cookies and other sweets, and offers them to supermarkets in Mazar-e-Sharif. The gross income of this production center is more than one hundred thousand Afghanis per month. Ms. Akbari started the confectionery production center with a personal capital of less than 10,000 afghanis, and while working on a project by the NRC office, she was able to raise some money for the purchase of basic machinery through a free competition process. In 2020, Shirin Sarai Nazif received the trademark of AWCCI in Balkh province of Afghanistan.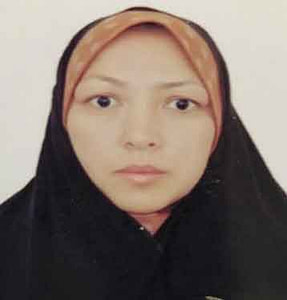 Almas Kabir Handcraft Company
Almas Kabir Handicraft Company was established by Ms. Maryam Dawlati in the field of handicraft production (carpet weaving) in 2019 with an initial capital of 55,000 Afghanis in Sakhi Camp in Mazar-e-Sharif, which is one of the migrant areas. In this production center, 55 women in the age group of 18 to 40 years and 15 men are engaged in part-time and full-time work. One of the main purposes of the company is the economic empowerment of immigrant and internally displaced women through job creation. The products of this company are home-made carpets, and kilims. The monthly production of this company is about 42 square meters of carpets per month. The company products got MBAW certification in 2020 .
Ms. Malika Qani is the President of the Sun Pharma company. The company was established in 2003. With an initial capital of two hundred thousand US dollars. Currently, 30 women and 20 men work for the company. The company's products are now sold in 20 provinces of the country and plans their exports to Tajikistan and Uzbekistan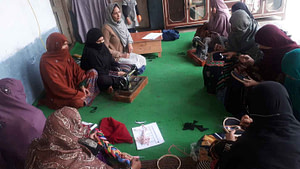 Sarbeland Mir Handicrafts Company
Ms. Menhas Mir is the President of Sarbeland Mir Handicrafts Company. She was born in Kabul and is the permanent resident of Mohmand Dara district of Nangarhar province and now lives in the same province. Ms. Mahnas is baccalaureate and due to financial problems, she couldn't continue her education to pursue her bachelors. During the years of war and immigration, Ms. Mehnas Mir learned the production of handicrafts and after returning to the country, she started her business in this field. In 2011, Ms. Mir started a business under the name of Sarboland Mir Company, and now the company employs about 40 women and a man.  In order to develop and advance her business, Ms. Mir has participated in domestic and foreign exhibitions, including Friday Bazaars and exhibitions inside the country and exhibitions in India and Turkey abroad. One of the goals of this company is to export its products abroad with international standards. Through her message to other women, she wants to encourage women towards their self-confidence and career development.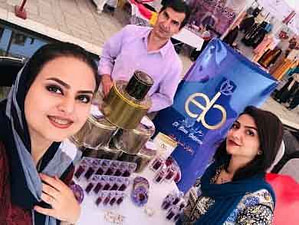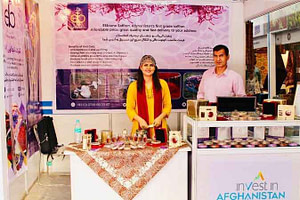 Ms. Elham Nama Karimi is the President of Eli Banu Company. This company was established in 2019 and operates in the production and processing of saffron. It currently employs 7 people, including the company's leadership. The company's products are sold in Herat, Kabul and Balkh. The company owns a trademark made by Afghan women.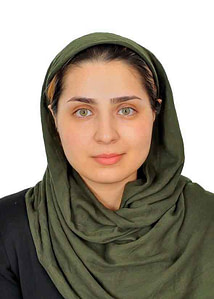 Akam Zaeefi Group of Companies
Ms. Hasina Zaeefi is the Head of Akam Zaeefi Group of Companies. The company is active in the processing fresh fruit and drying it. Zaeef Akam Company strengthens agricultural businesses, women's empowerment, and litigation for available resources. The company currently employs about 20 people, including women. Zaeef products are sold domestically, and also in foreign countries such as India, Iran, Turkey, the United States, and beyond. The company has a trademark made by Afghan women and uses it on its products.